.
Lee Jun Fan - Date of birth - 27 November 1940, San Francisco, California, USA. Lee Jun Fan - Date of death - 20 July 1973, Hong Kong. (brain 0dema) Credited As: Little Dragon Lee - Siu-Lung Lee - Xiaolong Li.
Bruce Lee Jun Fan Yuen Kam (Bruce Lee's full birth name) was born in the year of the dragon (1940), at the hour of the dragon (between 6:00AM-8:00AM).Height 5' 7" - Spouse Linda Lee Cadwell (17 August 1964 - 20 July 1973) (his death)
Father of Brandon Lee. Died of brain edema in Hong Kong at age 32. He is considered the greatest martial artist of the 20th century.

Developed his martial art style called Jeet Kune Do (Way of the Intercepting Fist) which is more of an idea of being flexible and practical with learning martial arts.
Father of Shannon Lee. Interred at Lake View Cemetery, Seattle, Washington, USA.
Salary for The "Green Hornet, (1966) $400/episode.<p> While the "The Green Hornet" TV series was in production, Bruce made several promotional appearances as Kato, but made a point to never do the standard martial art stunts like breaking boards which he felt had nothing to do with what the martial arts are about.
Bruce Lee was the ultimate Martial-arts expert of Chinese descent and virtual deity to a legion of enthusiasts the world over. A philosophy major who graduated from the University of Washington, Lee entered show business in the mid 1960s, achieving recognition as Kato, devoted sidekick to "The Green Hornet" in the 1966 TV series designed to capitalize on the wild popularity of the "Batman" show.
He supervised the martial-arts stunts in The Wrecking Crew and Marlowe (both 1969), also appearing in the latter, before starring in his own action vehicles Fists of Fury (1972), Enter the Dragon, The Chinese Connection and Return of the Dragon (all 1973). His acting, some would say, was negligible, but his athletic skills seemed almost superhuman, and he practically defined the fledgling martial-arts movie genre. The circumstances surrounding Lee's death just one year after his starring debut were somewhat mysterious (he was only 32), and helped transform him into a cult figure. Three "Green Hornet" episodes were edited into a feature to capitalize on his popularity (Kato and the Green Hornet 1974), (The 1978 release The Silent Flute was based on a story he had written with James Coburn.) Perhaps the ultimate testament to his enduring stardom was a Hong Kong picture called The Clones of Bruce Lee (1977), in which three karate experts, Bruce Li, Bruce Le, and Bruce Lei battled it out for the right to assume the master's throne.
Actor Jason Scott Lee (no relation) starred in a 1993 screen biography, Dragon: The Bruce Lee Story.
His son Brandon Lee launched his own film career in the 1990s, but died in a tragic accident during production of The Crow in 1993.
Extracted from: http://www.brucelee.org.uk/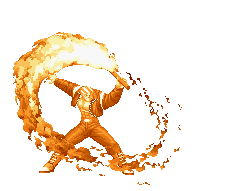 Quotes:
"Before I started martial arts, a punch was a punch and a kick was a kick. When I started martial arts, a punch was no longer a punch and a kick was no longer a kick. When I understood martial arts, a punch was a punch and a kick was a kick."
"Knowing is not enough, you must apply. Willing is not enough, you must do."
"It's like a finger pointing to the moon... Don't look at the finger or you will miss all the heavenly glory."
"Water is formless. If you pour it into a cup, it becomes the cup. If you pour it into a teaport, it becomes the teaport. Be water, my friend."