THE KING OF NEW AGE MUSIC...KITARO

Kitaro's real name is Masanori Takahashi, Kitaro is his nickname which was given by his friends from a Japanese cartoon character.
Kitaro was born in a peasant's family in Toyohashi, Aichiken, Japan on February 4th, 1953. Inspired by the R&B music of Otis Redding, Kitaro taught himself how to play guitar. He says of teaching himself, "I never had education in music, I just learned to trust my ears and my feelings."
In high school, he organized the "Albatross" band with his friends. At that time, they performed in parties and clubs. After that, Kitaro joined the "Far East Family Band" established by a famous musician Fumio Miyashita and toured around the world. Kitaro met Klaus Schulze of "Tangerine Dream" in Germany in 1972. That's the first time he felt the magic of synthesizers. After meeting Klaus he went home, built his own synthesizer and has been influenced by its sound ever since.
Far East Family Band was disbanded in 1976. Kitaro started to travel around for a long period and covered Laos, Thailand, China and some other Asian countries, from where he got some revelations for his music. He said, "My own peace comes from the realization that I am the equal of the beggar on the street of Calcutta."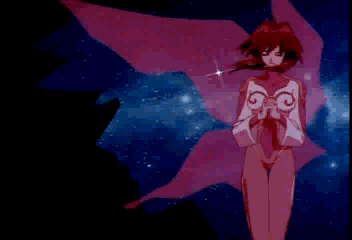 Kitaro got married with Yuki in 1983. Yuki's father was a part of a Japanese mafia. Kitaro was criticized for their marriage. Many people didn't think this was a wise idea to marry a woman with such background. But Kitaro said, "Only her father is a part of the mafia, she isn't. And I am just a musician." Several years later, they divorced. Kitaro told a reporter, "No special reasons, I have long term work in America but Yuki works in Japan. We are still good friends." His second wife is Keiko. (Keiko went to Taiwan and played keyboard with Kitaro in concert on 1998.) Now Kitaro has two children.
Kitaro moved to a place called "Ward" near Boulder in Colorado Rocky Mountains in 1989. He established a studio called "Mochi House" there and has been making music ever since.
In addition to the talents for music and so many thoughts given to his composition, there is still more about Kitaro worthy to be admired for. The more you know Kitaro, the more you will respect him. Kitaro's philosophy of life is in his music. He said, "As long as people feel something from my music and it influences them in a good way, that's all that matters to me. I know music can change someone else because it changes me."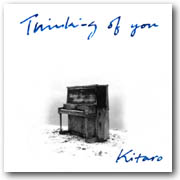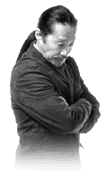 A young Japanese boy listening to the music of Otis Redding was inspired to be like him. This young boy picked up an electric guitar and taught himself to play. As he grew older he continued to play. It was 1972 when our young rock musician met Klaus Schulze of "Tangerine Dream" while in Europe. Klaus introduced this young man to the wonders of the synthesizer and in doing so Kitaro discovered his "gift" and has shared it with the world ever since.
He gives credit for his creations to a power beyond himself. "This music is not from my mind," he said. "It is from heaven, going through my body and out my fingers through composing. Sometimes I wonder. I never practice. I don't read or write music, but my fingers move. I wonder 'Whose song is this?' I write my songs, but they are not my songs."
Kitaro signed a contract with Geffen Records in 1986, (his record company is Domo Records now) then his albums were launched in American market. Kitaro's music is categorized as "New Age", but he prefers to call it spiritual."Feeling is the most important element in my music," he said. "I feel this is my mission, connecting the people, connecting the spirits of all over the world beyond nations."
His travels over eastern Asia added to the what one might call his "musical portfolio". He heard music that was nothing like his own. This also inspired him to collaborate with other musicians. He was challenged incorporate other styles and elements of the other artists culture. He says of the mixing of musical styles,
"Each country all over the world has its own traditional songs, but I would like to propose the idea of creating new things. Wherever I go in the world, I love to collect unusual instruments. I like to create music with the use of percussion and nearly any type of instrument to paint an image. This mix of music and cultures is in many ways traditional. Music of native cultures is also called folklore music. It has inspired both jazz and the cultures from which the music came... I am always seeking inspiration from different places and different times."
Light of the Spirit was released in 1987. This is the first time that Kitaro worked with Mickey Hart, the famous drummer of the Grateful Dead. The intention of this album is to probe into the concepts of life, death, and rebirth throughout the world. The recording was processed in San Francisco. It's also the first time Kitaro recorded his album in a place not in Japan and used human voice and instruments which had never been used in other albums before, like harmonica. "The field [392k, MP3]", one of the tracks off the album, was nominated for a Grammy."
Recently, with the help of Randy Miller, Kitaro composed two movie soundtracks, "Heaven and Earth" and "The Soong sisters". He won the Golden Globe best original soundtrack with "Heaven and Earth", the Golden Horse Award in Taiwan and the best original soundtrack in Hong Kong International Film Festival with "The Soong sisters". [Musical excerpt, 392k, MP3] He was nominated for the Grammy Award six times in his music career. Without any music education, Kitaro isn't able to read the music staff. He wrote down his music in his own way, by painting it. But he is indeed a multi-instrumentalist. Besides keyboards, Kitaro also plays guitars, flutes, taiko drums, and many other instruments. He is a composer, instrumentalist, and producer. Sometimes his albums are also arranged by him.
Kitaro keeps on innovating his style, inspired by international musicians and nature, nevertheless, he doesn't forget his classic origin. Since 1983, he has taken part in the traditional Japanese full moon ceremony every year (in Mount. Fuji or Colorado Rocky Mountains) at which hundreds of drummers drum all night long. He drummed the taiko drums all night, from sunset to sunrise, about 11 hours. He played so hard that his hands bled.
Composing across cultures, combining all the races, without forgetting the tradition, Kitaro has become a renowned contemporary musician. In spite of all of these, he is a humble, modest and warm person privately. He grew up in a Buddhist and Shinto family and is pious to religions. He thinks that he is just a messenger to bring the vitality and spirit of mother earth to us.
Kitaro's style now is different from before. The use of instruments is more extensive. Some people said that he lost the feelings of peace in his earlier times. But, no matter now or in the future, no matter how Kitaro's style changes, Kitaro's care for this mother earth and his contribution to music will never change.